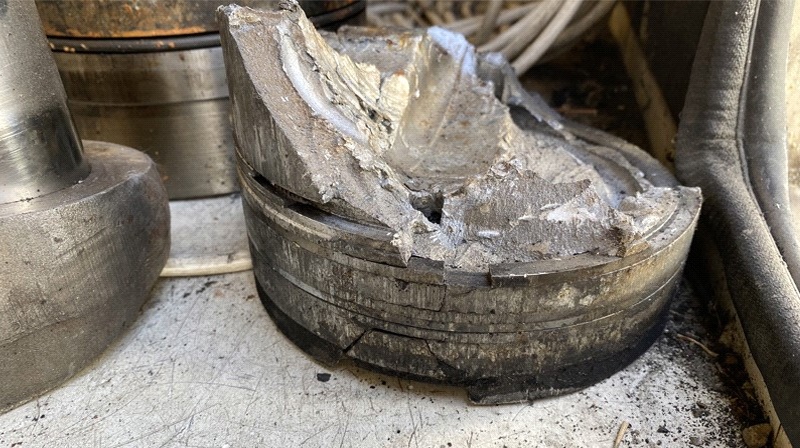 Thankfully, the catastrophic level of piston damage witnessed on a customer's 8SETCA2 Dorman engine is unusual but is completely repairable with spare parts.
Dorman Diesels received a recent email enquiry from a Russian customer in the food industry, who attached a series of images that would have caused alarm for many other marine and diesel engine specialists. However, despite the surprise at the level of piston damage, engineers at Dorman Diesels identified a piston cooling jet as the source of the failure and were able to help the customer repair their engine.

Phil Thorner, Sales Manager at Lincoln Diesels explains in his response to the customer:

Our engineers advise it is most likely this damage has been caused by a failure of the Piston Cooling Jet. Attached is our offer for the spares to replace the damaged parts. We would recommend after such a failure that a bottom-end overhaul is carried out to ensure all debris is removed from the LO system (sump, filters, pipework), main bearings either side of the failed piston should be checked for signs of damage/contamination. Removal of injectors to enable borescope inspection of other cylinders is also recommended.
"When maintenance is undertaken or repairs are required, Dorman Diesels' replacement parts are manufactured to the same exacting standards and specification as the original components. Dorman Diesels understands the precise demands on each component in use and that the replacement parts must be identical in terms of quality and measurements as per the original equipment."
Dorman Diesels is an independent specialist for marine and industrial diesel engine spares and a full range of services is listed below:

⦁ OEM for Dorman engines
⦁ genuine new Dorman spare parts
⦁ factory reconditioning of complete engines
⦁ factory reconditioning of major components
⦁ engineering and technical support
⦁ factory trained service engineers
⦁ on-site service and overhaul
⦁ stock of Perkins 4000 / Dorman SE parts