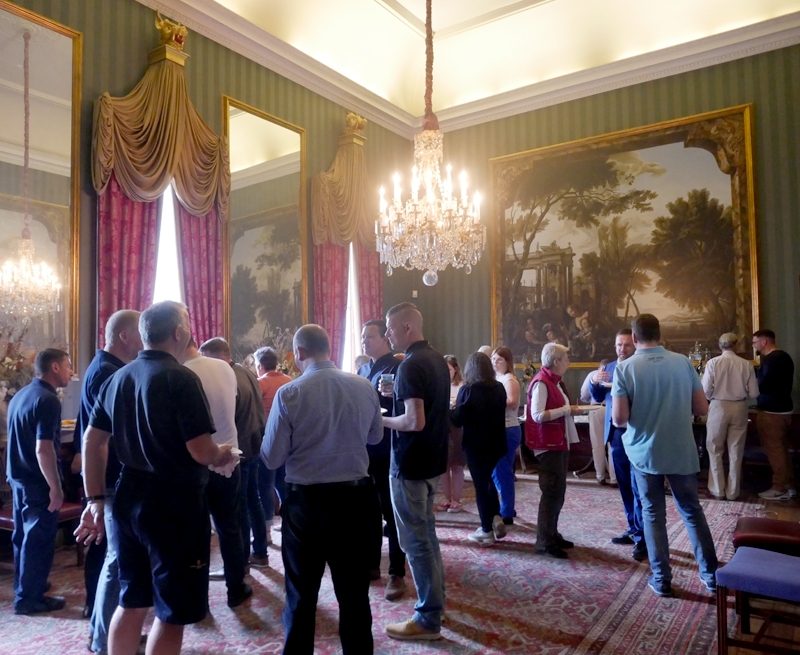 From Newcastle to Spain, Lincoln to Germany, Wherwell to Poland, Diesel and Marine Group welcomed its staff from all across the UK and Europe to its headquarters last week.
This was the first time that some staff had met each other face to face, a process that can prove difficult due our displacement across Europe and beyond.
Clare Hogg, Director of Marketing and HR at Diesel Marine Group explains:
As I've stated before, a common challenge with international teams is that a single person working in a remote location may feel like they're not truly part of the organisation. Sometimes a group of employees working together in one location, or in the same language, may be perceived as a dominant force. This has been a perfect opportunity to bring our staff together, to encourage feedback and discussion, and to provide essential training. Ultimately, we want to promote inclusion and reassurance.
These events are extremely difficult to plan and prepare for, even with tight scheduling. Thankfully, everything fell into place, nonetheless, Diesel and Marine Group is keen to quality-test its event and training procedures.
"This year has been particularly important as we are about to roll-out an ecommerce store. Bringing staff together has meant that we have been able to pool ideas and we're already thinking about future product lines and services. Feedback from a detailed evaluation survey will dictate how we plan next year's event."
Roland Buckley, Digital Marketing Manager
Importantly, we congratulate staff who stayed behind to provide essential office cover and a consistent level of service to customers over these two days. I also thank our translators who did a magnificent job during the busy sessions.
On a lighter note, all of the staff who attended enjoyed the catering immensely. A thank you is extended to our events team, to our BBQ chefs, and to Lorraine Darling who produced Diesel and Marine Group-themed cakes and other goodies.