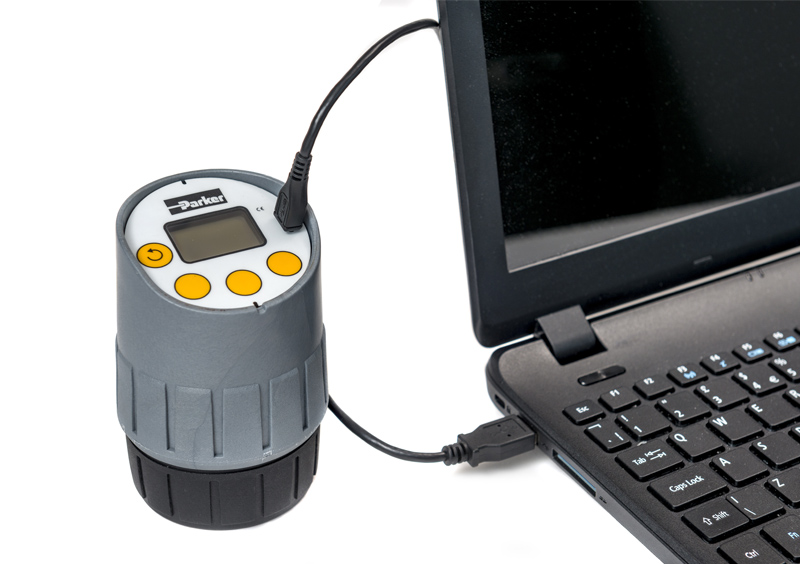 After entering the market nearly 30 years ago the new DIGI+ continues to innovate.
Simplex-Turbulo is a leading supplier of condition monitoring products that perform well in the type of busy, confined spaces that are typical of many operating environments. Devices used in these environments can often be hampered by poor design features and some are difficult to use efficiently. Crew members onboard vessels for example, are diminishing in numbers and often have varying levels of technical insight, so condition monitoring equipment and testing procedures must be user-friendly.
As a distributor for Parker Condition Monitoring products, Simplex-Turbulo has been proudly supplying the Parker DIGI Cell since its introduction nearly 30 years ago. The latest incarnation of the DIGI Cell is the DIGI+, which has been designed for real-world conditions, and benefits from a range of upgraded features. It retains its convenient size and is now much easier to read in poor lighting conditions thanks to distinctive colour-coded backlit screens. It is also more intuitive to operate with an improved navigation menu. A micro USB socket has been added so that results can be downloaded and uploaded to a PC or tablet, thus avoiding the potential of mis-transcribed results, and enables superintendents to create a test plan specific to their own vessel. The product comes bundled with other basic tests for different parameters such as insolubles and viscosity.
"We've had a very enthusiastic response to this product upgrade from all our customers. The pressure to comply with increased regulation coupled with reduced crew numbers means that condition monitoring equipment needs to be simple and quick to operate. The new DIGI+ is now the best solution there is when it comes to BN and water-in-oil."
Steve Dickens, Parker's manager for condition monitoring in the UK
The DIGI Cell has become a robust and essential tool for engineers who are concerned about the quality of fuel and lube oil, especially for operators of two-stroke engines. The ability to measure Base Number is vital to understanding whether the scrape-down oil additives have been used and whether more oil injection is needed or whether a different BN oil needs to be used.