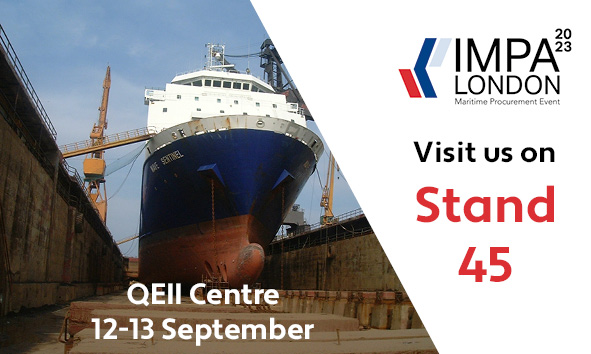 The International Marine Purchasing Association has been running the London event for over four decades, bringing together decision makers from some of the largest ship-owners and operators with maritime suppliers and manufacturers from more than 60 countries.
We've been visiting IMPA London for many years and have exhibited on most occasions. Despite the smaller setting compared to other international shows, IMPA never disappoints in creating business opportunities and establishing a buzzing networking atmosphere.
"The well-known social twist of this show always calls for a good stock of refreshments and nibbles. Yet this is never a distraction from focused conversations about the products and technologies we can offer."
Ben Southwick, Business Development Manager
Join us for an informal chat on stand 45. Our expert sales representatives will be happy to welcome you and discuss any challenges we might be able to help you with.
We'll have plenty of products on display for live demonstrations of the high-quality condition monitoring equipment by Parker and the best technology in LED floodlighting by DuraBrite.
Explore our range of European-made engine spare parts for four-stroke Bergen, Wärtsilä, MaK and MAN engines, and discover the fastest and easiest way to protect your machinery from microbial growth in fuel with FuelStat by Conidia Bioscience.
Don't miss the chance to visit this major exhibition, we're looking forward to seeing you there!
(IMPA London 2023 take place at the QEII Centre, 12-13 September – find out more here https://www.impaevents.com/event/london)