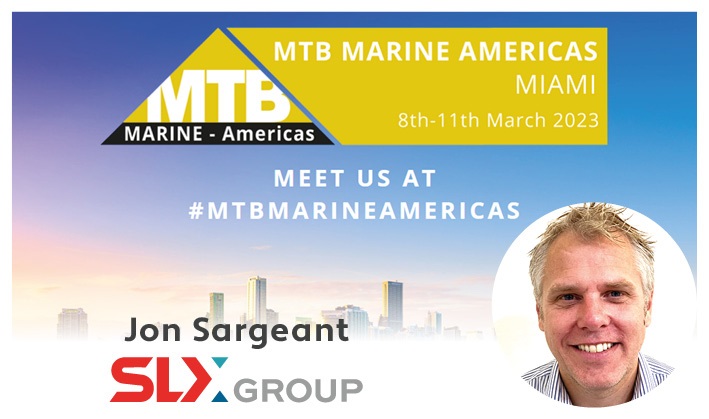 SLX Group is going to be at MTB Marine Americas 'Meet The Buyer' in Miami for two days of meetings and tabletop presentations!
MTB Marine Americas 'Meet the Buyer' is a programme of one-to-one appointments between Fleet Managers, Technical Purchasing Managers, Superintendents and Senior Buyers from leading Ship Owning, Ship Management and Shipyard Companies from all over the Americas together with Supplier Companies from all areas of the Marine Industry.
Our Business Development Manager Jon Sargeant will be attending and presenting our product portfolio:
OEM-quality engine spare parts from leading European manufacturers,
filtration equipment that suits all needs, covering a variety of operating fluid applications that range from oil to fuel and include nano-filtration,
condition-based maintenance by means of oil and fuel testing, and acoustic analysis with specialist monitoring devices,
advanced LED floodlighting solutions for deck illumination and forward navigation. These military-grade lights provide the highest intensity output with the lowest current draw and supports extreme weather applications and operational environments.
"I am very much looking forward to catching up with existing and new customers. The tightly-packed schedule is an exciting opportunity to present our best products that suit the marine industry."
Jon Sargeant