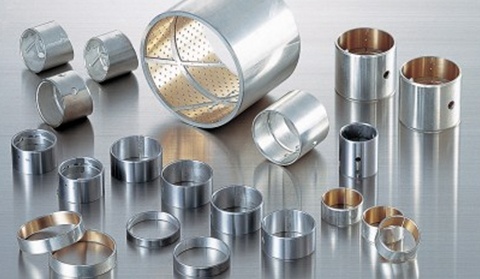 Simplex-Turbulo has been providing useful training webinars to staff during the pandemic and is keen to demonstrate the expertise of key suppliers in these sessions.
Keith May, Account Manager at Daido Metal, delivered a recent webinar that showcased their engine bearings and how they are designed to perform in marine engines. Daido Metal is unique within the industry as it is one of the few marine engine bearing manufacturers that is able to create finished products from raw materials.
Keith explored the current Daido Metal marine product line, this consists of metal bushings (lubricated metal), two and four stroke diesel engine bearings, two and four stroke half-shell diesel engine bearings, turbine and supercharger bearings.
Simplex-Turbulo is keen to develop relationships with specialist manufacturers who support marine engines and propulsion. We are particularly impressed with Daido Metal's manufacturing processes, and their insight into the mechanical properties of metals from raw to finished state.
We would like to thank Keith for his time during this difficult period and wish Daido Metal the best of luck for the future.