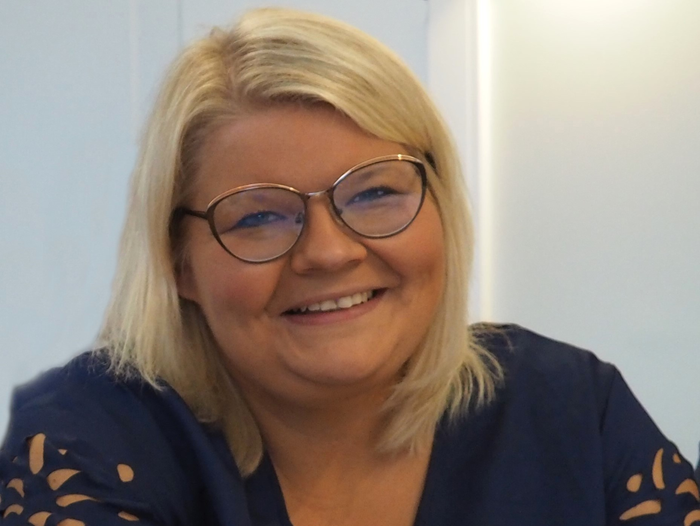 The SLX Group is giving a warm welcome to Katja Kaufmann as the new General Manager at STW Engineering.
As well as supporting and developing operations at STW Engineering and operations for Simplex-Turbulo in our EU logistics hub, Katja is also the sales representative for all group products in Germany, Austria and Switzerland.
Katja is just coming to the end of a month spent at our HQ in Hampshire where she had the opportunity to cooperate with the sales and operations teams, and to get to know her new colleagues. During this time Katja also worked closely with our Directors in establishing a cohesive management foundation for STW Engineering.
Katja's solid experience in sales and supply chain optimisation and long-term knowledge of the maritime business makes her the ideal person to have in charge of our German business. She has already proven to be eager to bring new ideas and innovation to the management table, and to be open to create working connections with our UK business that will enable us to manage operations within our group more smoothly.
"I am truly excited to start working at STW Engineering. I can't wait to get down to business, focusing on further implementing our European hub operations and on strengthening our presence in Germany."
Katja Kaufmann, GM of STW Engineering
Spending this time with Katja and getting to know her has been invaluable. It has given everyone the opportunity to build stronger relationships with her and closely cooperate in aligning the work practices across the group, at Simplex-Turbulo and at STW Engineering.
We're grateful for the opportunity to build a good working relationship with Katja right from the start and to have shared a few relaxed social occasions with her.
We all wish her the very best in her new role and are looking forward to seeing her again!
(https://www.linkedin.com/in/katjakaufmann/)