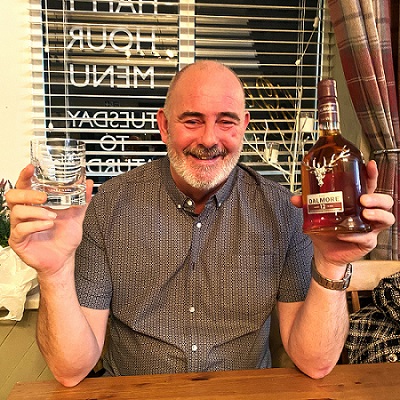 One of our longest-standing sterntube seal engineers, Mike Heddon, has retired after 16 years of high-quality and professional work with Simplex-Turbulo.
We all come together in sending Mike off with best wishes for a relaxing and exciting retirement. As a sendoff, the Company gave Mike a pair of whisky glasses engraved with the skyline of Newcastle, his hometown, and Wherwell, where our headquarters are located, plus a nice bottle of Dalmore because Mike fancies himself as a connoisseur.
Before joining Simplex-Turbulo, Mike had a long and dedicated career in the Royal Navy, where his 25 years' experience peaked as a Chief Petty Officer, Marine Engineering Artificer. When he started his job as a sterntube seal engineer in 2006, he immediately came across as a personable colleague and a conscientious learner, as Kevin McGill fondly remembers having been Mike's Service Manager throughout his time with Simplex-Turbulo.
"Mike was able to quickly build up his skills and develop a technically sound knowledge of all types of sterntube seals. Sending him on jobs all over the world, I always full confidence that Mike would perform the work to the highest standards. Professionally he was appreciated by every customer and always proved to be a good laugh at the end of the working day."
Kevin McGill, Lead Service Engineer
In his private life, Mike has a passion for cars, which he restored and used to collect. He tells us he is determined to not give in and start working again. Free of the pressure and frantic pace that a shipyard environment often imposes, we wish Mike a well-deserved retirement in Newcastle, free in the knowledge that he doesn't have to get on a plane at a moment's notice anymore.